Songs from an Unmarried Housewife and Mother, Greenwich Village, USA


Red House Records
April, 2000
Produced by: Stewart Lerman and Suzzy Roche
Executive producer: Bob Feldman

Yankee Doodle
Looking For God
G Chord Song
Out of the Blue
No Such Thing as Love
Cold Hard Wind
To Alaska with Love
Love Comes to Town
Goodbye Cruel World
Suit and Tie
Born Yesterday
Sweetie Pie
---
Liner Notes:

produced by stewart lerman and suzzy roche
executive producer: bob feldman

the musicians: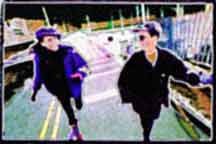 steuart smith
david mansfield
sammy merendino
paul ossola
frank vilardi
fred parcells
stewart lerman
curtis stigers
guest vocalists:
maggie roche
lucy roche
loudon wainwright
jules shear
all songs by suzzy; published by untodust ditties/ascap,
except: g chord song...written by maggie roche;
published by deshufflin/ascap
cold hard wind...written by jules shear and steve booker;
published by juters music co/bmi, funzalo music ltd./bmi,
and windswept pacific music, ltd.
love comes to town...by lonesome val and suzzy roche;
published by nabithius/val haynes music/ascap
(and of course yankee doodle)
recorded and mixed at the shinebox, nyc by
stewart lerman; additional recording at passport
recording, nyc by scott lehrer, and at beats me,
nyc by sammy merendino; mastered at absolute
audio, nyc by fred kavorkian, (thanks cliff!)
photography by c. taylor crothers
layout & design by a man called wrycraft, toronto
if you would like to communicate with suzzy,
please write: suzzy roche,
po box 717, warwick, ny 10990
judesfan@warwick.net
http://www.suzzyroche.com/
thank you notes:
to bob feldman
to driftspin, jimster, tim, beth friend, everyone at
redhouse (especially eric for computer tutorials!),
neal and leandra, mike macormick and family,
lonesome val, martha and anna, thad mumford,
sean laroche, barrie estes, iris dement, john
ingrassia, paul charles, michael wrycraft, c. taylor
crothers and everybody at the wooster group
to my family
to everyone who wrote to me and
came to hear me sing
to steuart smith, david mansfield,
sammy merendino, paul ossola, fred parcells,
frank vilardi, curtis stigers ... mag, lucy, darl, jules
...for playing and singing so beautifully
to buns meloan
to slerman...kindest of all men

to lucy, my pride and joy
to ma and dad
also by Suzzy Roche on Red House Records: Holy Smokes * RHR 104
Red House Records recordings are found in fine
stores throughout the world, and are available by
mail through the Red House catalog. For more
information about Suzzy Roche, her touring
schedule and the latest news - as well as a catalog
featuring information about other Red House
Records artists - please write or
call toll free: 1-800-695-4687.

Sign up for our E-mail newsletter at
www.redhouserecords.com
(c) 2000 Red House Records, Inc. P. O. Box 4044, St. Paul, MN
55104 USA All rights reserved. RHR CD 136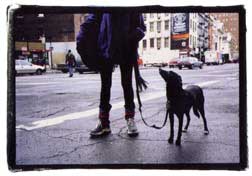 ---
Yankee Doodle
(thanks to helen carter)
suzzy - singing and etc
fred parcells - tin whistle
Looking For God
suzzy - singing and guitars
steuart smith - electric guitar, bass, special touches
david mansfield - dobro, pedal steel
sammy merendino - drums
G Chord Song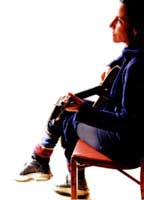 written by margaret a roche
suzzy - singing and guitars
lucy roche - singing
steuart smith - wurlitzer, harmonica, special touches
david mansfield - violin
paul ossola - bass
sammy merendino - drums
Out of the Blue
suzzy - singing
stewart lerman - guitar
paul ossola - bass
steuart smith - piano
curtis stigers - tenor saxophone
No Such Thing as Love
suzzy - singing and guitars
steuart smith - piano, electric guitar, accordion
david mansfield - violin
paul ossola - bass
sammy merendino - drums and percussion
frank vilardi - percussion
Cold Hard Wind
written by jules shear and steve booker
suzzy - singing and guitar
loudon wainwright - singing and banjo
jules shear - singing
steuart smith - electric guiar, banjo, accorddion
david mansfield - dobro
paul ossola - bass
frank vilardi - drums
sammy merendino - drums
To Alaska with Love
suzzy - singing
maggie roche - singing
steuart smith - wurlitzer, nylon string guitar, special touches
david mansfield - dobro
paul ossola - bass
sammy merendino - drums
Love Comes to Town

written by val haynes and suzzy roche
suzzy - singing and guitar
steuart smith - electric guitar, wurlitzer, organ
david mansfield - pedal steel, mandolin
stewart lerman - bass
frank vilardi - drums
sammy merendino - drums
Goodbye Cruel World
suzzy - singing and guitar
maggie roche - singing
steuart smith - piano, keyboard, harmonica, guitar
david mansfield - electric guitar, dobro
paul ossola - bass
sammy merendino - drums
frank vilardi - drums
Suit and Tie
suzzy - singing and guitars
maggie roche - singing and piano
david mansfield - pedal steel
paul ossola - bass
Born Yesterday
suzzy - singing and guitar
maggie roche - singing
stewart lerman - bass
steuart smith - guitars, wurlitzer, accordion
fred parcells - trombone
sammy merendino - drums
Sweetie Pie
suzzy - singing
steuart smith - piano
david mansfield - violin
---